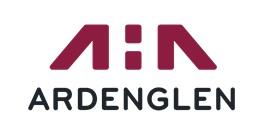 Resuming Office Opening – A Cautious Approach to Life Beyond Zero
Since July 19th, all of Scotland entered into level 0, which has seen more easing of restrictions across many areas of our lives. For us, in social housing, we have been delivering essential services for some time now and working within the parameters as set out by the Government for Covid restrictions.
On Tuesday 3rd August we heard from the First Minister that from August 9th we will see a move beyond level zero, a significant step forward, albeit, we are encouraged to move cautiously.
The following changes will be implemented in Scotland from Monday 9th August.
• legal restrictions will be removed for home working
• legal restrictions will be removed for indoor activities e.g. nightclubs
• legal restrictions will be removed for large outdoor events
• legal restrictions will be removed for the need for social distancing
• a change to self-isolation for close contacts of those who test positive for Covid will no longer have to self-isolate - as long as they are fully vaccinated.
The Government has asked for a cautious return to these activities and continues to ask citizens and businesses to encourage the following:
• mask wearing
• hand hygiene
• Using ventilation when indoors.
• collation of contact details for track and trace
• getting vaccinated and undertake regular flow tests.
The first minister suggested a "gradual approach" should be taken to returning workers to offices as the virus still poses "real challenges". While the changes would restore a "substantial degree of normality", it does not mean that it is the end of the pandemic or a return to life exactly as we knew it before the pandemic.
Please see below how we will be proceeding in the coming weeks.
Ardenglen Housing office
We are going to offer face to face appointments to customers, if required, at our office from the week beginning 30th August 2021.
We will continue to review full opening or drop in times when we have all had a chance over the coming weeks to ensure there is no spike in local cases.
Home visits
Our officers have already resumed essential only visits to customers in their homes at a social distance, we will now open this up when it is necessary to carry out a home visit, and you will be asked questions about Covid before we arrange to visit you.
Estate ins

pections
In person estate inspections will resume 30th August.
Public playgrounds
Our play area remains open.
Mutual exchanges
Mutual exchanges have resumed since April, please contact us if you require a form to complete