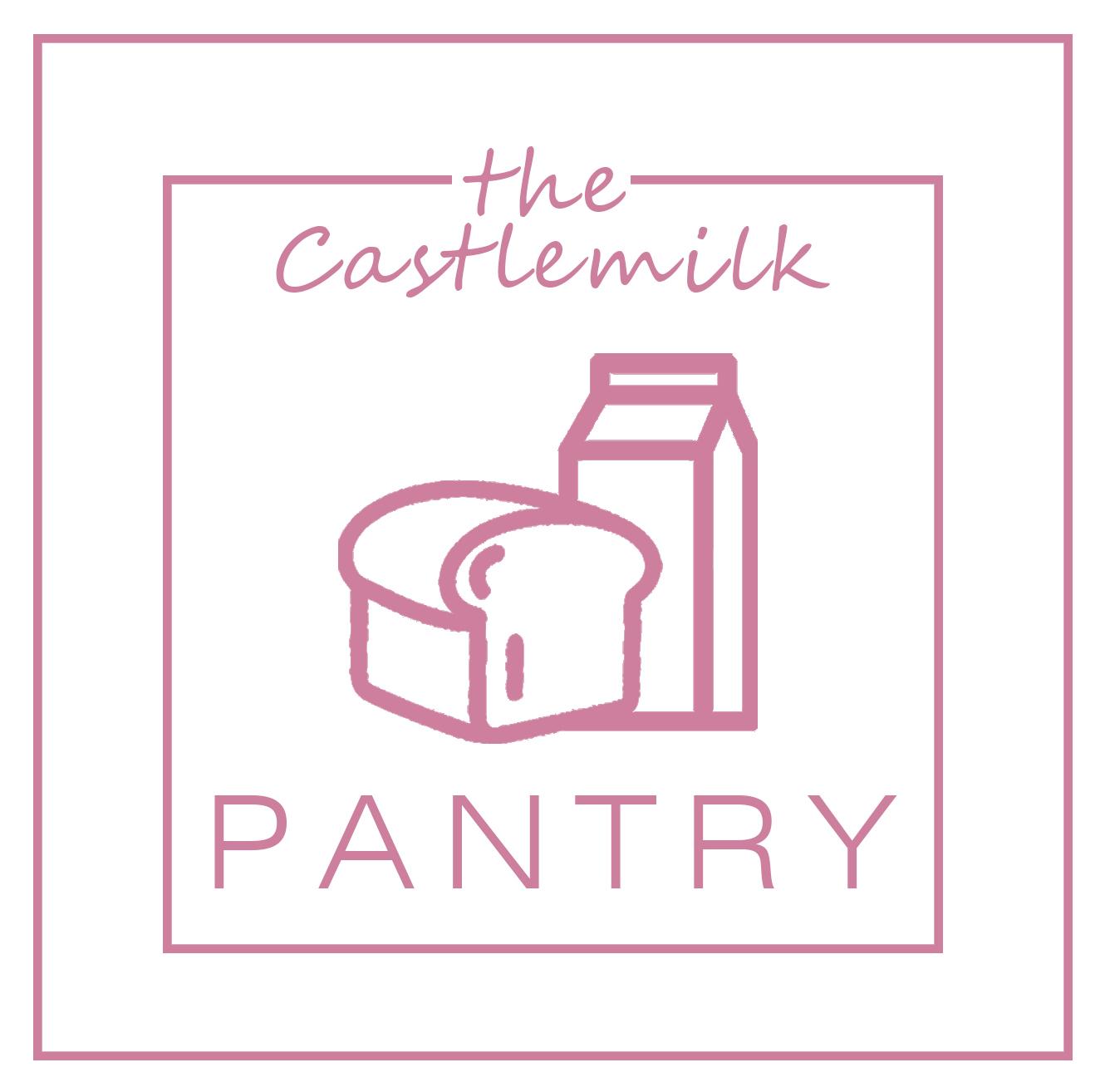 The Castlemilk Pantry is one of several new Pantries, recently established across Glasgow and Inverclyde, which are aimed at helping local residents access healthy and affordable food.
The Castlemilk Pantry concept led by ourselves is supported enthusiastically by our neighbours North View, Cassiltoun, Craigdale and Glasgow Housing Association.
The Castlemilk Pantry operates by giving members who sign up for £1 a year access to around £15 worth of goods for a flat rate of just £2.50 per shop.
As well as offering access to healthy and affordable food, the project also addresses the issue of food waste. Shockingly, £9.7 billion of food is wasted in the UK each year for a variety of reasons and we all have to learn to conserve food and throw out less.
The Castlemilk Pantry is stocked with a wide variety of fresh, frozen, dried and tinned products and will facilitate special offers each week. Our main supplier of surplus food comes from another social enterprise – the UK's longest running food redistribution charity Fare Share!
Our Pantry Co-ordinator Kelly Burns is responsible for the co-ordination of the store and leading our team of dedicated volunteers.
Membership is currently open to everyone living in the G45 postcode area, however, we do have plans to open membership to other local communities once we are established.
The Pantry is currently open two days per week from 10am – 3pm on Tuesdays and Thursdays, although we are looking to increase our hours of operations to 18 hours per week.
The Castlemilk Pantry would like to acknowledge the generous financial support given to the project, which has come from the Scottish Government's "Investing in Communities Fund"; Glasgow City Council Town Centre Action Plan Fund; Glasgow City Council "Communities Fund" and The National Lottery "Community Led Fund".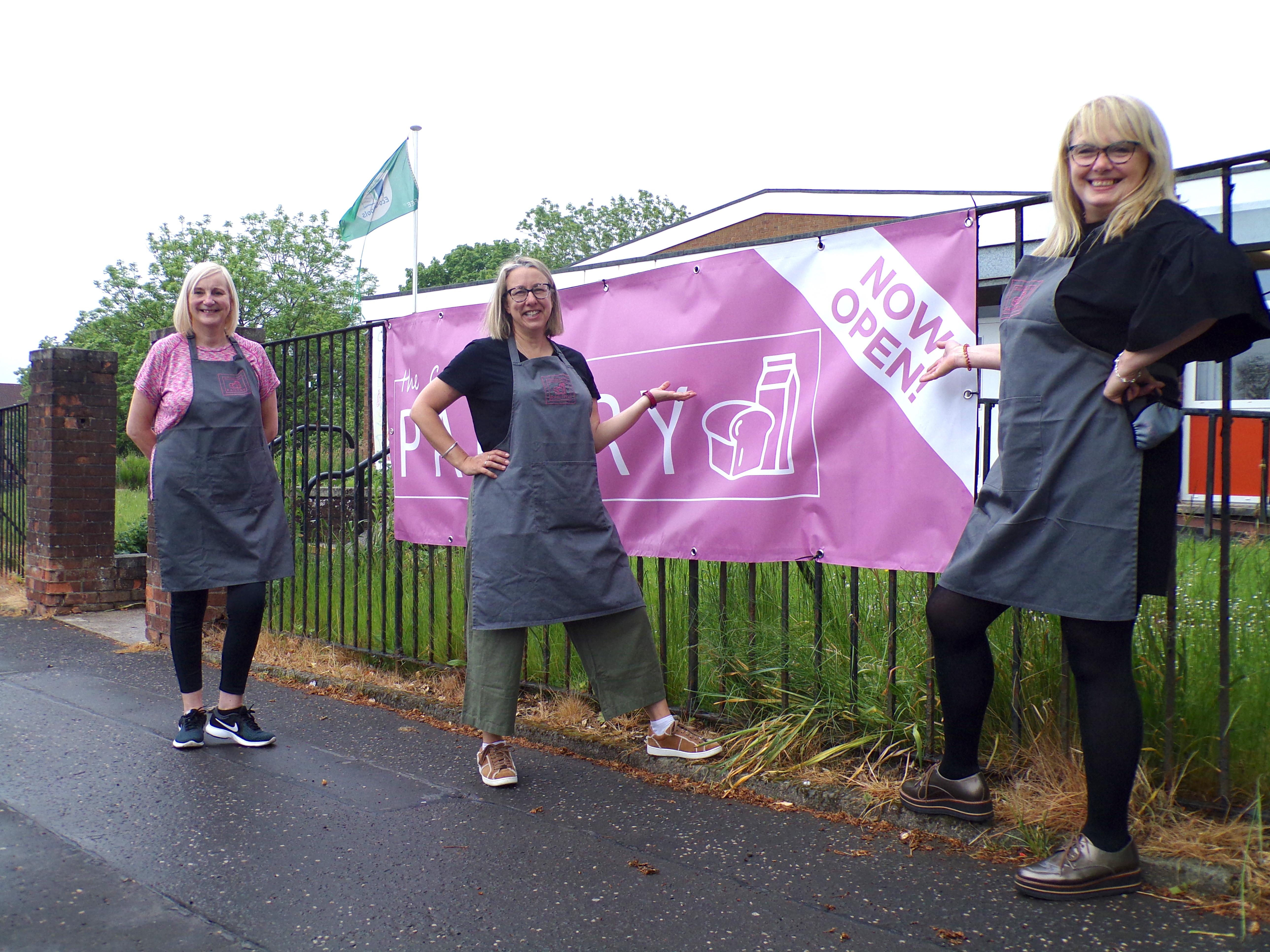 This much needed funding has meant two jobs have been created - the Pantry Co-ordinator and a Community Development Worker.
In addition, the Castlemilk Pantry is working with an organisation called "Raising Standards" who will support it with a Community Chef/Nutritionist. The Community Chef/Nutritionist will deliver training to local people including certified cookery courses and deliver cookery demonstrations available in store and online.
Our Community Development Worker Sally Pritchard will develop the Castlemilk "Pantry Plus" initiative which will go beyond the concept of a dignified approach to buying food. This role will help empower local people, build positive relationships and encourage them to seek support across a wide range of areas such as money advice, health and employment. It will also act to "signpost" people to other organisations offering help.
The Castlemilk Pantry is part of the Scottish Pantry Network which is made up of pantries from across Glasgow and Inverclyde where communities have come together to address the issues of hunger and food waste with a sustainable solution.
We are located within the Castlemilk Community Centre, 121 Castlemilk Drive, Glasgow G45 9UG.
If you would like to become a member, please email community@ardenglen.org.uk for an application form and terms of membership.